---
---
We offer book editing services, book formatting, and book publication. From there, we guide you through the next steps of publishing, including book promotion services for getting your message out into the world.

Leatha Marie
Write Way Publishing is perfect for the beginning author who needs a mentor/teacher from editing to publishing and everything in between. [The] team helped me understand the value of font, paper type, and cover design. The editing not only corrected my grammar and typos but helped me add richness to my story. – Author of The Nash Sisters series
We start with what you want. Based on your answers, we make a package depending on your needs. WriteWay removes the stress of publishing a book by helping authors feel confident in each publishing stage. We begin with editing.
WRITEWAY'S OFFERINGS INCLUDE:

Developmental editing
Copy or line editing
Polishing prose
Proofreading
---
WriteWay's formatting services include:
Book cover design
e-Book conversion, e-book formatting
A variety of illustration styles and approaches
Access to beta readers and early readers
Physical print proofs to review
Amazon account set up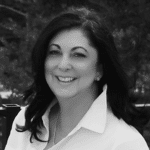 Cherry Laska
How can I capture how wonderful WriteWay is? They provide encouragement, support, technical and content help, and a gentle kick in the ass when needed. They become a part of every story that passes their way—they invest themselves in every book they publish. Their heart is put into each story to help authors achieve their literary goals. I am almost ready to deliver my second book to them! – Cherry Laska, author of the Jessica Bentley book series
WriteWay's publishing services include:

Print-on-demand books
Amazon, Kindle, and other online book launches
Promotion and marketing consultation
Hardcover and softcover book choices
Audiobook consultation
---
WriteWay is also expanding its offerings into assisting with the steps after publication. We help authors develop their reach on Amazon, engage with their target audience on social media, and generate more awareness for their book.

Our book promotion services will help you make the most of your book launch.
Is a One-Stop-Shop.
Best of all, we offer all of our services in-house. There's no need to hire and manage an illustrator for book cover creation, illustrators, editors, book designers, or technicians for e-book conversion. We offer a comprehensive plan to address each step of publishing your manuscript.
Unlike other book publishing companies, we always know where your book is in the publishing process. You're never lost in the shuffle of multiple providers. You can track the progress of your book's development and design through one point of contact: WriteWay. You'll always know what's happening and what's coming next. Take the worry out of publishing your book. Work with WriteWay today.
Signature Message.
Our company started with a focus in the business industry. While we've expanded to support a wider range of topics, we still specialize in helping businesses get their messages out there. Our Signature Message service supports the creation of short business books to help your company establish thought leadership.

Gain authority in your field and lend a hand to your credibility by publishing your Signature Message with WriteWay today.
Custom packages are available to suit your needs. Packages start at $2,500